Mark Poeschl named Furst-McNess Company's Chief Executive Officer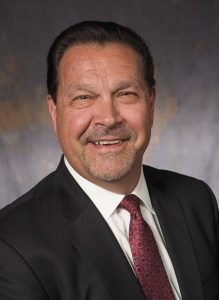 FREEPORT, IL (MAY 10, 2021): Furst-McNess Company today announced that its Board of Directors has appointed 33-year animal nutrition industry veteran Mark Poeschl as its new President and CEO, effective May 10, 2021. He will succeed interim CEO Eddie Wells.
Poeschl is a highly regarded industry veteran who began his career at Ralston Purina in 1983 as Manager of Dealer Finance Services, later joining Carl S. Akey, Inc. where he served as Chief Financial Officer and Vice President of Operations. In 2000, Mark was named President and CEO for Provimi's North American business after Provimi's purchase of Akey. Then, in 2009, Poeschl was named Group Vice President for Provimi and relocated to Europe where he assumed responsibility for business operations in North America, Europe, the Middle East, and Africa, as well as global feed additive sales. In 2011, he was a member of the Executive Team that sold Provimi to U.S.-based Cargill, where he was named Vice President, Group Director at Cargill Animal Nutrition. Most recently, Poeschl served as CEO of the National FFA Organization and the National FFA Foundation.
"We believe that Mark's extensive past work experiences, along with his insights into the animal nutrition industry, makes Mark a great fit to lead Furst-McNess into the future," according to Eddie Wells, Interim CEO. "He is committed to continuing to grow the culture and values that have been an important part of Furst-McNess."
Poeschl has also served on numerous boards, including the Pestell Nutrition Group, a holding of Wind Point Partners in Chicago. He was the 1978-79 Nebraska FFA President and earned a degree in Agriculture from the University of Nebraska in 1983.
"During my career, I've had a great deal of respect for the Furst-McNess Company and its branded products, as well as their culture," states Poeschl. "I'm honored to step into this leadership role at McNess, and I look forward to working side-by-side with my new colleagues as we grow our business and provide outstanding service to our customers."